PHILADELPHIA'S One Stop Shop offering
FULL SERVICE DOG GROOMING, DOGGIE DAYCARE & OVERNIGHT BOARDING
Wishing you a happy and healthy holiday season!!
Thanks for visiting our site! There's always a lot going on at The Groove Hound and we do our best to keep our site updated seasonally… Keep an eye out for News and events. 
Don't see what you're looking for?  Best to contact us directly so that we can give you the skinny on what's going down at The Groove Hound.  We're here to answer any and all questions you may have and ensure that by speaking with us directly, you'll get the most accurate and up to date information  to keep you in the loop. Please make sure to check our holiday hours below.
Brrrrrr…winter is almost here… Don't let your pup miss out on exercise and fun just because it's cold out!  Let us brave the winter chill and keep your favorite friend happy & healthy, (burning off all those extra calories), this holiday season at The Playground.  We're busy getting the outdoor playground ready for winter fun by adding some outdoor heat lamps and a wind &  weatherproof canopy so that our furry friends can enjoy the winter wonderland without frost-bite

What's new at The Groove Hound? Well, November is our BIRTHDAY, as of November 4, 2014,  it'll be 5 years since we opened our doors to our first grooming clients. It's been an amazing journey and we are so proud of how far we've come.
This year we're celebrating our birthday by growing yet again.  In November, The Groove Hound welcomes our friends and family from our sister salon Suds & Swagger to our family, permanently.  Kelly and Gert decided to close down S&S in order to devote themselves full time to The Groove Hound. We'd like to welcome all of our S&S clients & volunteers and look forward to a successful merger.  Additionally, The Groove Hound is getting ready to pound the pavements with our four-legged pals by branching out to include Dog Walking Services. After several years, our good friends at Love City Pets, Brent & Chrissy West, have decided it's time for them to move on with the next chapter in their life..they're trusting us to take care of their beloved dog walking business and it's clients. Effective mid-month, The Groove Hound will officially be adding dog walking services to our list of available services!

So, quick re-cap:  Happy Birthday Groove Hound, "Welcome" to the gang of Suds & Swagger  & Hurray for dog walking services now available through The Groove Hound!!!
Holiday Hours:
WEDNESDAY, NOVEMBER 27th –  Daycare Open  9am-3pm
Boarding Drop-offs from 9am – 11am
THURSDAY, NOVEMBER 28th – ENTIRE FACILITY CLOSED except to boarders.
No pick ups or drops
FRIDAY, NOVEMBER 29th – Daycare Open  9am – 3pm
Boarding pick up/drop off from 9am-12noon
SATURDAY, NOVEMBER 30th – ENTIRE FACILITY CLOSED except to boarders
Boarding pick up on Sunday pick up schedule from 12noon-2pm +  $20
TUESDAY, DECEMBER 24th through FRIDAY, DECEMBER 27th
ENTIRE FACILITY CLOSED
no grooming, boarding or daycare
TUESDAY, DECEMBER 31st & WEDNESDAY, JANUARY 1st
ENTIRE FACILITY CLOSED
 no grooming, boarding or daycare
Check out some of our favorite pics of our pals at The Playground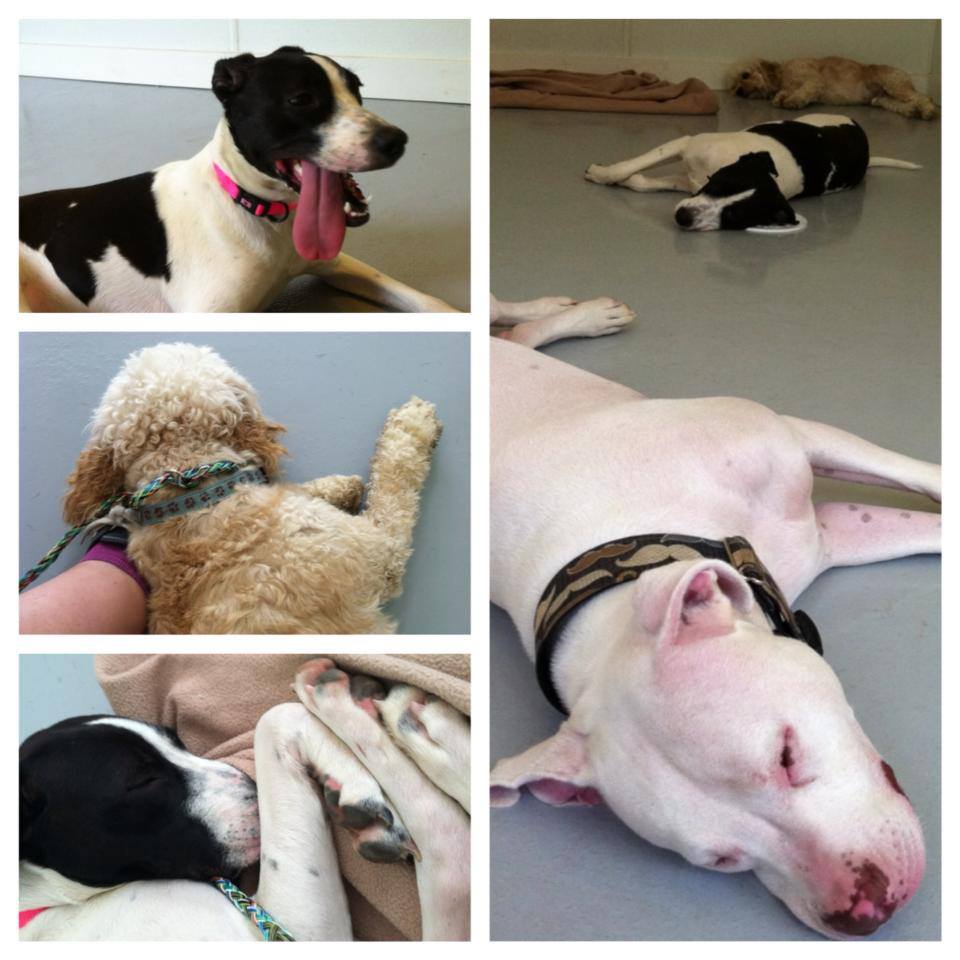 ________________________________________________________________________
Contact us to make an appointment
call us     267-909-9162
write us   thegroovehound@gmail.com
visit us    The Groove Hound
               2236 Frankford Ave
               Philadelphia, PA  19125
Cash and checks only please, Thanks!