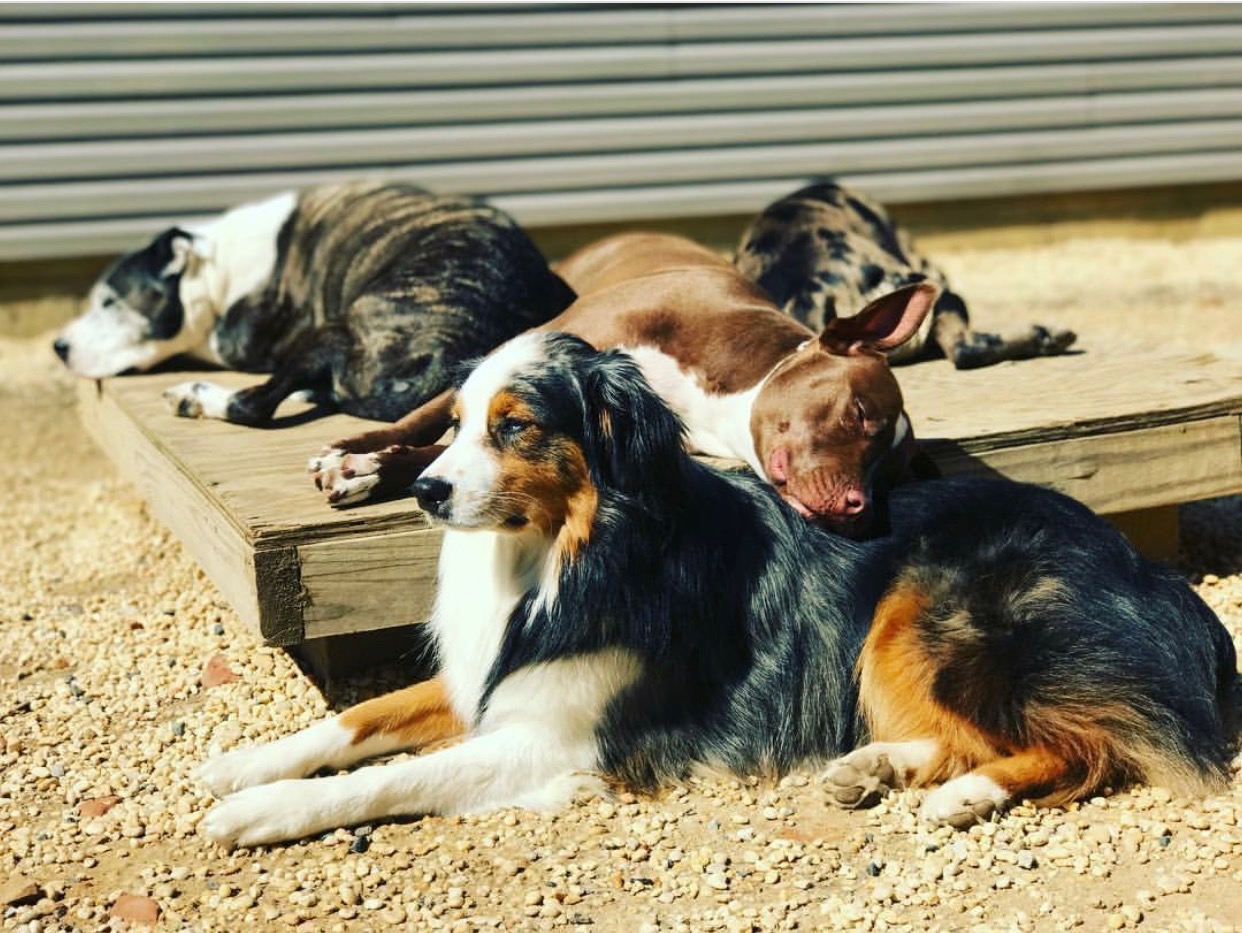 Welcome to The Groove Hound Playground

 
All dogs attending daycare at our facility must show valid proof of current DHPP. Bordetella and Rabies vaccinations. If you are unable to provide that proof we reserve to right to refuse service and care of your pet.  We require the Bordetella vaccine be re-administered every 6 months rather than annually.
Fleas
Your pet must currently be on monthly flea/tick control or preventative and heartworm medication. Upon arrival your dog will be checked for fleas/tick. If fleas are present at this time,  dogs will not be admitted to daycare.  In the case that the presence of fleas is deemed severe, we reserve the right to deny admission to our facility until the flea infestation has been resolved in an effort to protect the facility and its guests from a flea infestation.  Should we notice your pet scratching during daycare and fleas are found upon further inspection, the dog must be picked up immediately and need to receive proper flea treatment before returning to The Playground. Acceptable treatments include "Capstar", a professional flea bath and application of topical flea preventative.
Signs of Sickness, Lameness or Infection
Upon arrival at The Groove Hound owners vow that their pet has not shown any visible signs of sickness, lameness or infection.  This includes but is not limited to coughing, sneezing, gagging, runny nose, discharge from eyes or nose, swollen or inflamed ears, skin irritation, itching or scratching, limping or favoring or limbs, or body areas, vomiting and diarrhea. Owners guarantee that their pet is healthy and has not come in contact with any animals infected with a contagious illness, skin infection, or  displaying any of the above symptoms within the last 14 days.
Owners understand that The Groove Hound and its staff will take the utmost care of their pet during his/her participation in daycare. Owners also understand that the staff is obligated to protect the health and wellbeing of their pet as well as other guests and therefore they can refuse the right of service should a pet show any of the above signs at any time. Owners are aware that even though a pet has been vaccinated for bordetella (Kennel cough), the vaccination only reduces the risk of viral contraction. This means that a pet or others can be carriers for the infection and that the incubation period for this virus can be 7-10 days.  Owners understand that The Groove Hound takes every measure possible to protect and sterilize its facilities daily.  However, should a pet begin to show any alarming or potential signs of infection, such as coughing, sneezing, lethargy, nasal or ocular discharge, etc. The Groove Hound will contact owners and request the pet to be picked up immediately. Pets will only be readmitted to the facility pending veterinary clearance.  In the event that a pet does show signs or symptoms and an owner cannot be reached, The Groove Hound has the authority to treat and care for the pet as their own and owners will assume all associated costs. Owners authorize The Groove Hound to segregate pets or find another suitable accommodation for them should he/she be deemed potentially contagious or infectious,  at my expense.
Any pet that has experiences diarrhea or loose stool at daycare will be sent home immediately.  Dogs will be requested to receive a full fecal panel, including Giardia, and receive veterinary clearance prior to return.
Sudden Illness or Injury
Owners understand that while their dog is attending daycare at The Playground, its staff and representatives will do everything they can to ensure a safe, sanitary and pleasant play environment for all pets. In the event of a medical emergency, owners authorize The Groove Hound to take every measure possible to treat and care for their pet.  Owners understand that The Groove Hound will make every effort to contact them prior to treatment, but if no contact is made, they reserve the right to make any and all decisions regarding treatment in the best interest of the pet and owners will assume all financial responsibility, regardless of outcome upon return. Owners agree to assume all risks associated with attending doggie daycare. Owners understand that some pets my experience distress, sadness, anxiety or frustration when being left. This stress can lead to potential problems  or activate latent physical conditions such as heart, liver or kidney disorders.
Owners give The Groove Hound permission to obtain immediate veterinary treatment for their pet, should it become necessary for any reason and agree to pay all fees associated.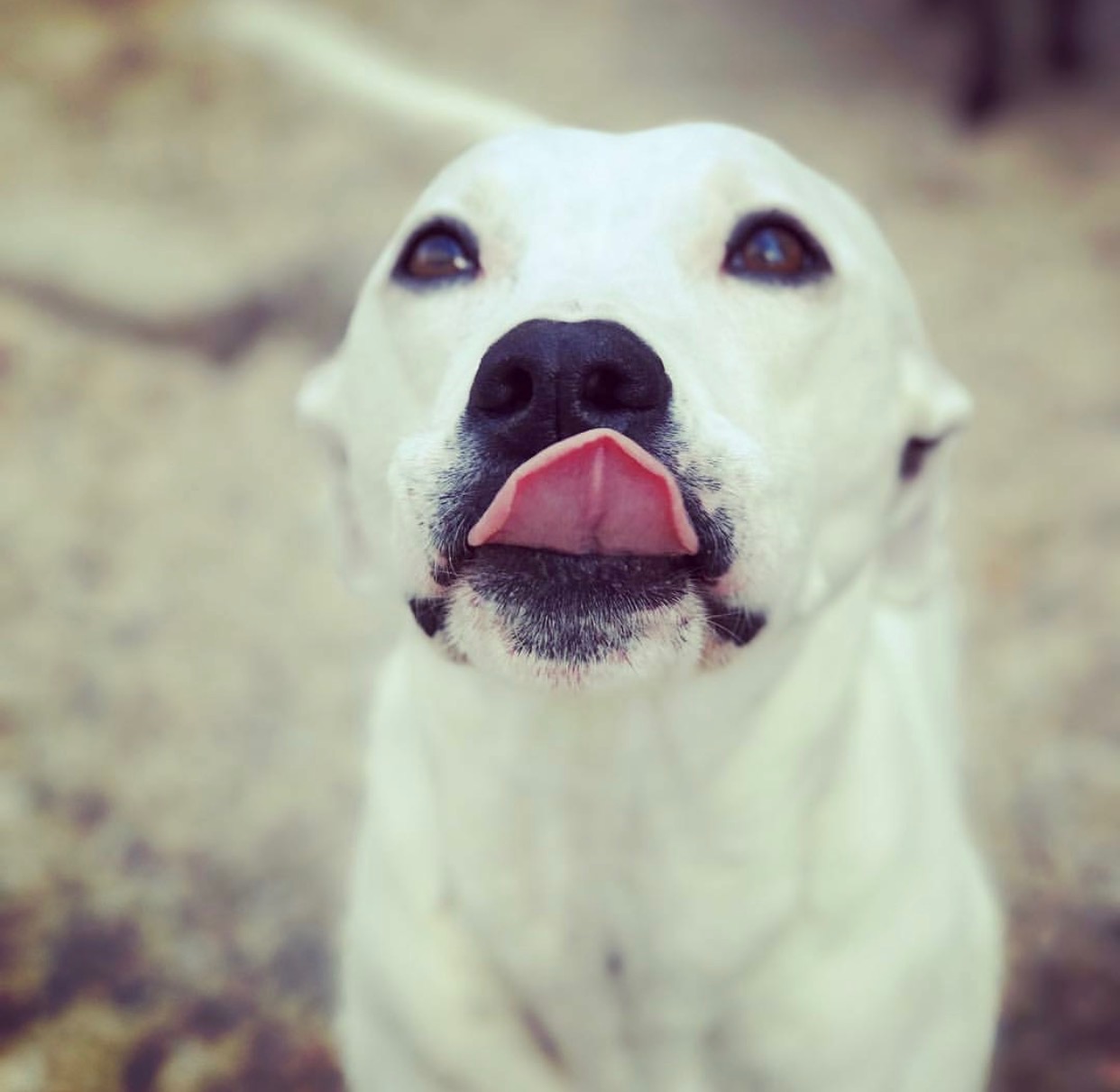 Tardiness
The Playgrounds hours of operation are Monday – Friday, 7am-7pm.  Morning drop off is  between the hours of 7-8:30am. No dogs will be admitted to daycare before 7am or after 8:30am, no exceptions.  Half-day pick up is available and must be scheduled ahead of time. Pick up hours for half-days are between 12-1p. Full day pick up hours are between 4-7pm.  All dogs not picked up by 7pm will be charged a per minute late fee of $1. Owners displaying habitual tardiness will risk dismissal from The Playground.  For your convenience we do offer drop offs for dogs within a 10 minutes walking distance. This service is provided weather permitting and is an additional cash charge of $10 per drop off.
Behavior and Discharge
Owners understand that their pet has passed a Meet & Greet associated with attending doggie daycare at The Playground and that at this current time, The Groove Hound and its representatives have evaluated their dog and feel that he/she is a safe and good candidate for group play at daycare. All applicants must have  a good grasp and understanding of basic obedience commands such as sit, stay, down, come, no, wait, leave-it etc.  Dogs must also be comfortable being physically handled, lead by the collar, having their feet touched and display no signs of guarding or controlling behaviors.   Owners understand that at any time during their pets attendance should his/her behavior become unsafe to themselves, the staff or other patrons, pet owners will be contacted and requested to collect their pet immediately. Owners also understand that should the behavior of their pet become problematic due to inability to settle, follow the rules, respect corrections or should care for their pet monopolize the time of a handler, The Groove Hound Playground has the right to expel the pet from daycare. The Playground has a no tolerance bite policy. Dogs will be immediately expelled after any bite or aggression,  no exceptions.
Owners agree to pay for any and all damages or destruction caused by my pet to the facility or other patrons during my pets stay.
All charges for all services, expected or not, are to be paid in full upon pick up each day or to be prepaid via package. Cash and checks are acceptable forms of payment.  Any Checks returned for insufficient funds will be charged an additional $35 fee. Payments not received will result in suspension from daycare  and/or late fees.